Updated 07/17/17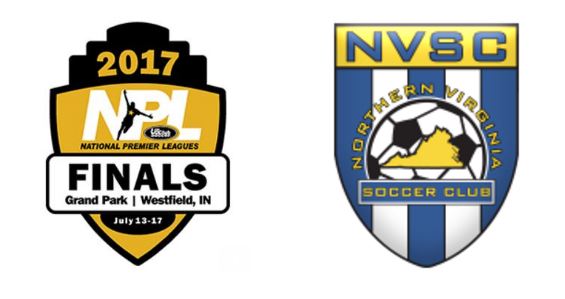 NVSC 00G CCL (JM 00) and 03B CCL teams went to the NPL Nationals in Indianapolis at Grant Park. Having won their VPL/NPL divisions this past year qualified these teams to attend this event.
The event spanned July 13th to 17th, 2017.
The 03 Boys had games vs Space City FC 03B Navy and NEFC Boys 2003 NPL teams the first two days. Winning both games 3 - 1 and 2 - 0 respectively the 03 Boys found themselves in the Semi-Finals already. So the 3rd and final preliminary game Coach Hans Etienne sat a few players that had some injuries...they lost the 3rd game 0-3 to the WFC BU14 2003 Black.
In the semis our 03 Boys met up with the LVSA 03 Boys Silver team. LVSA was on a mission and won the game and went onto winning NPL Nationals for the 03 boys age group.
The 00 Girls won all three of their preliminary games against FPSC Fury G00 Black, SC DEl Sol 00 Girls NPL and 00 Florida Krush Black, scoring 12 goals and only allowing 1 in those 3 games. Our 00 Girls also made the semi-finals.
In the semis our 00 Girls met up against FC Stars Girls 2000 NPL (U17) team. The game was very tight and went into overtime at 1 - 1. Unfortunately we lost 1 - 3 in overtime.
We at NVSC are extremely proud of the 00 Girls and 03 Boys teams for their great year of success. Both teams made it to the Semi-Finals in the VYSA State Cup and the NPL National tournaments. Congrats to all the young men and young ladies and their coaches Hans Etienne for the 03 Boys and Chris Jones for the 00 Girls.
We will be adding some pictures that were taken while the teams were in Indiana, keep an eye out here for those and also on our Instagram account @soccernvsc.