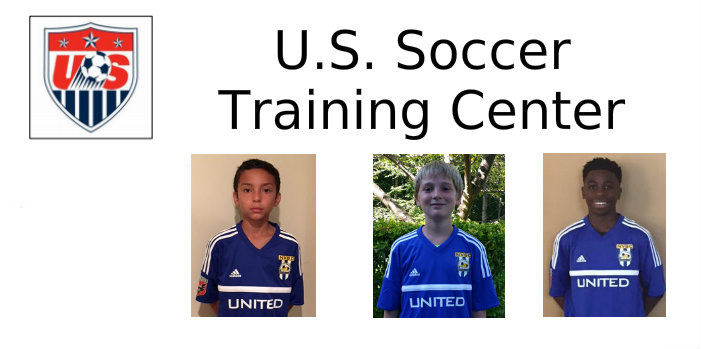 Congratulations to Michael Collins, Thomas Cantrell and Christopher Thompson in being invited to the US Soccer Training Center.
U.S. Soccer Training Centers (TCs) are free, single-day player identification opportunities for players with high potential to train under the direction of U.S. Soccer Youth National Team coaches and staff. TCs are a critical element to the U.S. Soccer development model and are designed to improve talent identification and evaluation, player development, and coaching development. Approximately 250 regional sessions are conducted per year in key markets throughout the country. For more information about the Training Center program, visit our website
here
.
U.S. Soccer Training Centers are designed to replicate National Team training camps. In order to create this type of environment, only players and coaches are welcome. Parents are not invited to stay and watch the training session.
As the National Governing Body of soccer in the United States, and under the auspices of the United States Olympic Committee, we are empowered and charged with developing the teams that represent the United States in all international competitions such as the Olympics and World Cup. The Training Center Program is an integral part of this process.