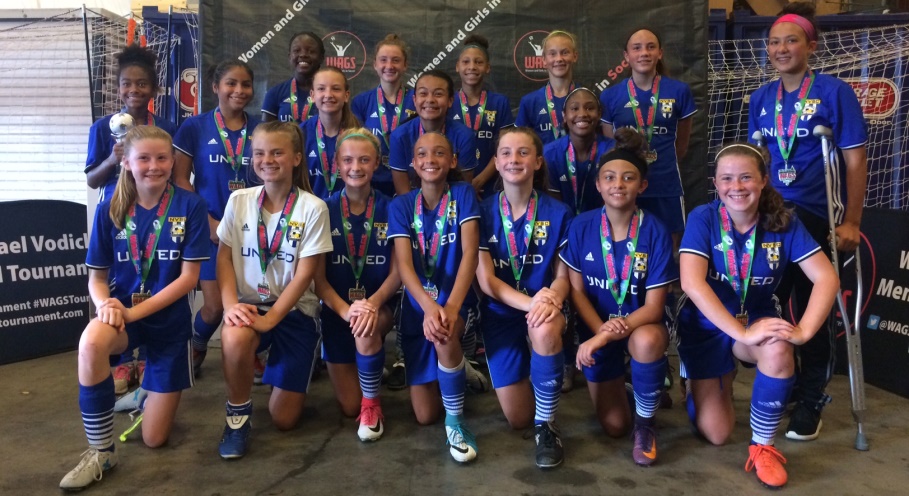 This was the first year the 04 Girls CCL team competed in the WAGS Tournament. It was a hard fought weekend for the girls, playing teams from Pennsylvania and Virginia, but in the end, capturing the Championship.

The first game was against the Keystone Football Club from Pennsylvania-East. NVSC played to a 1-0 win.

The second game was a hard fought win against the Hotspurs Soccer Club from Pennsylvania-West. The final score was 2-1 in a very physical and contentious game.

The third game ended in a 1-1 tie when they played against local team PWSI.

In the semi-final game, the girls were up against the Keystone SC again. They played to win and pulled out a victory with a score of 4-1 to secure a trip to the Championship on Monday.

In the finals, played at the Evergreen Sportsplex in Loudoun County, their opponent was another Pennsylvania-East team, Penn Legacy. The girls had an amazing 3-0 win to capture the Championship trophy for their flight in the 2017 WAGS Tournament.