(Jan. 2018)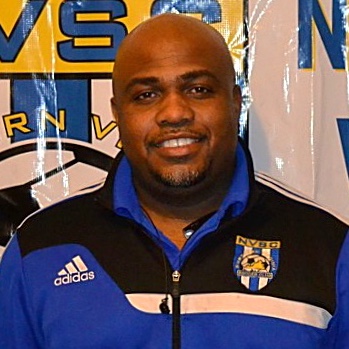 Greetings NVSC Families,
I hope this email finds you all in good health and spirit ahead of our upcoming season in this 2018 New Year! Most of you already know or have met me, but for our new families, my name is Hans Etienne, Technical Director of Coaches here at Northern Virginia Soccer Club. I have been with the club for 19 years as a parent, coach, and now as Director in which time, I have witnessed the vast improvements and changes that have occurred throughout both our communities and our organization. However, through thick and thin, YOU - our players and parents, have been our major contributors and fans, supporting us with uncompromising dedication, offering us strong insight, and assisting us in paving the way to higher levels of Soccer.

Through my many years of service for NVSC and our community, I have seen many of our players develop and move on to accomplish many achievements; from winning local championships, success in National Tournaments and even winning national Collegiate Divisions. On behalf of our coaching staff and Board of Directors, I want to thank you for supporting our Recreational, Travel, Player Development Academy, Seasonal Camps, and all of our other of programs and events this past year. Through your support, this year's funds generated from our camps and public events will be used to assist with providing player scholarships and maintenance of our fields for 2018! As our club grows, we look to cater to our community with excellence and strong support for proper development of our young players.

Our mission is to provide strong Foundational Development for our youth, to help nurture them to be the best as soccer players, but more importantly, to build strong characters and enrich their minds as they enter adulthood.

"The new year is a time for reflection and resolutions."

We at NVSC wish you all a Happy New Year with your friends & families; most Importantly, we cannot wait to see you all this year!