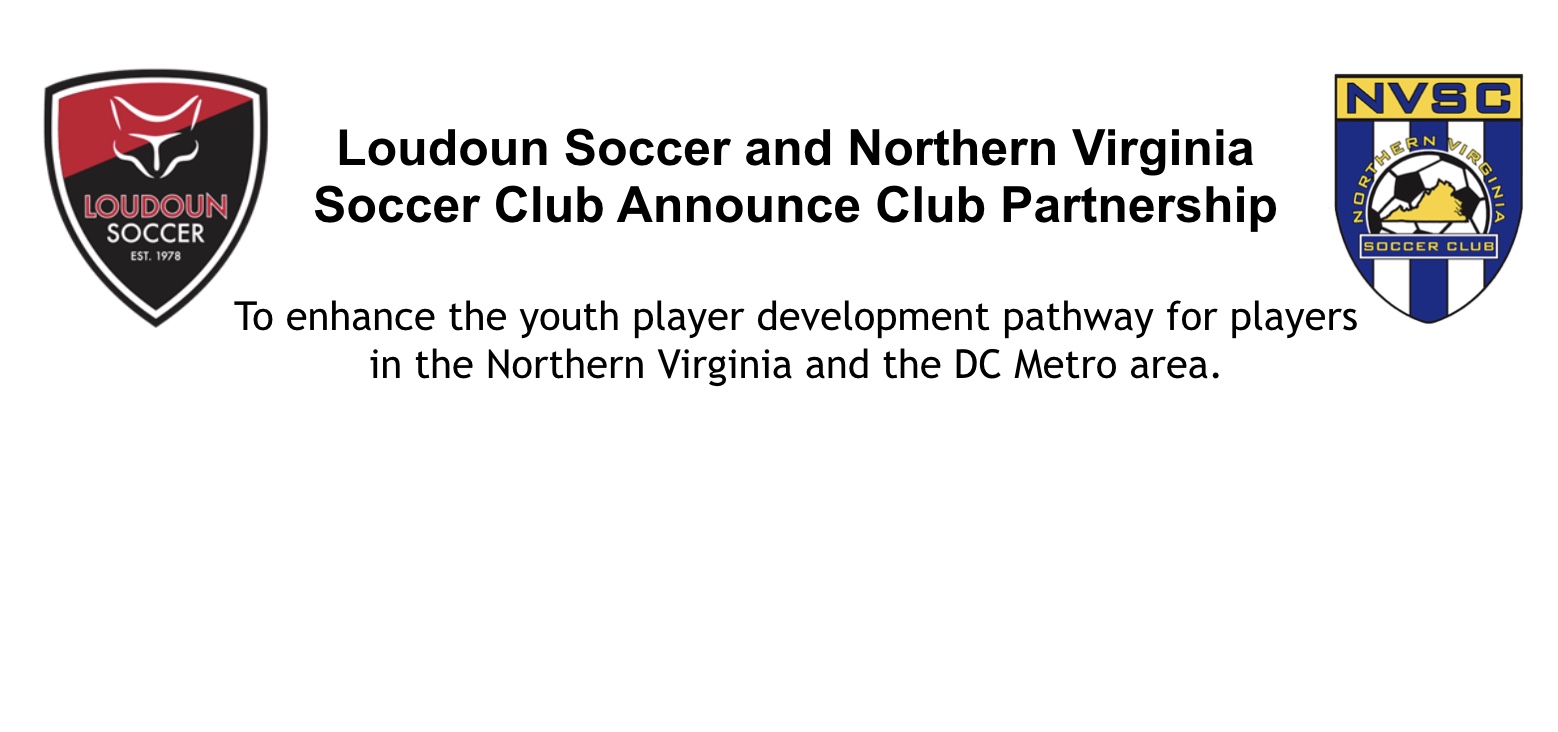 The partnership will enhance the player pathway opportunities for players to advance into the US Soccer Development Academy (Boys) and ECNL nationwide league (girls). Both clubs currently compete in the Club Champions League (CCL) and each will continue to field competitive teams in the league.
The clubs will collaborate in multiple additional areas – including the college player pathway, coaching education, scouting, and club management.
"We are delighted to partner with our fellow CCL club – Loudoun Soccer," said Hans Etienne, NVSC Technical Director. "We believe the mission of our 2 clubs are very similar and we are delighted to provide additional player pathway opportunities for our players and to also share resources between all 2 organizations."
Loudoun Soccer has recently expanded their Boys DA program and Pre-DA Program to the 16U age group for 2018/19. In addition, Loudoun Soccer has joined the ECNL Girls League for 2018/19 – 13U-18/19U.
"We are excited to enter into a collaboration with NVSC," said Mark Ryan, Loudoun Soccer Technical Director. "By pooling our resources we are aiming to increase standards and pathways for all the players in our clubs and also for the players in our area".
The clubs will have several upcoming events - including player ID Sessions, club-to-club scrimmages, coaching education clinics for staff across the clubs, and College Pathway presentations for members.
Contact TDOC Hans Etienne for additional information. hans.etienne@novasc.org